Tom Peters at Annie Jones
The evening was a great success and a big thank you to Annie Jones for letting me use their amazing venue, also to all my army of helpers and of course to you lovely people who purchased tickets!
This event has now passed, please check the homepage for new events
For one night only local MasterChef contestant and London Sous Chef is preparing a 5-course fine dining experience at Annie Jones. The dishes will be inspired by some of the restaurants that Tom has worked at and also from MasterChef.
Sunday 12th August 2018
Dinner – Arrival 17:30 for Canapés and Bubbles
5 course taster menu
Wine pairing

(Any seating requests, allergies and dietary requirements please provide on booking form – unfortunately not suitable for vegans)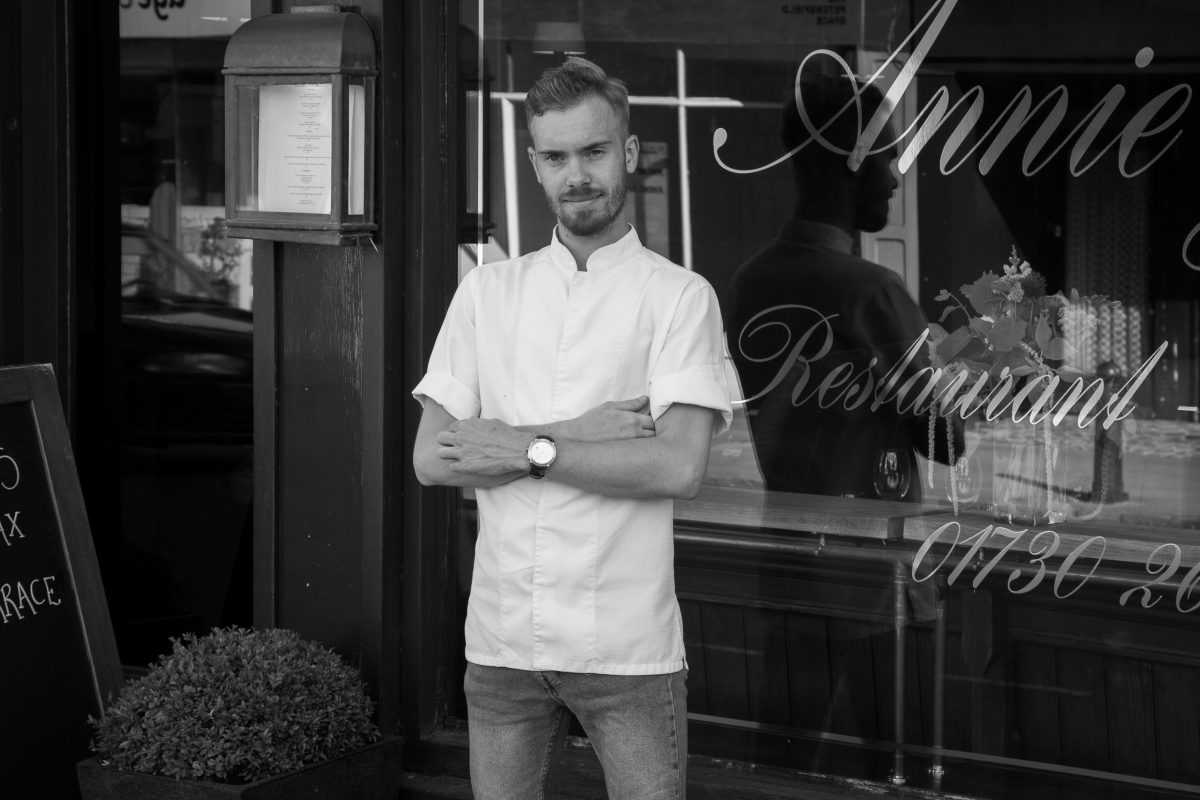 Run by creative chef Steve Ranson, Annie Jones has created a Mediterranean atmosphere that is distinctive in Petersfield. Annie Jones Restaurant, 10 Lavant Street, Hampshire, GU32 3EW Tel: 01730 262728 Email: info@anniejones.co.uk Any queries please contact Tom on 07881 675056